If you have a heat pump or air conditioner in your home or office, we can help keep it running optimally. Regular servicing can reduce pollen, mould spores and bio-contaminants in your home, extend the life of your system, and reduce your energy bills. 
Our specialists have more than 13 years experience in heat pump cleaning and sanitising in residential homes, motels, schools and commercial buildings throughout Christchurch.  
We are committed to providing exceptional service and supporting our community.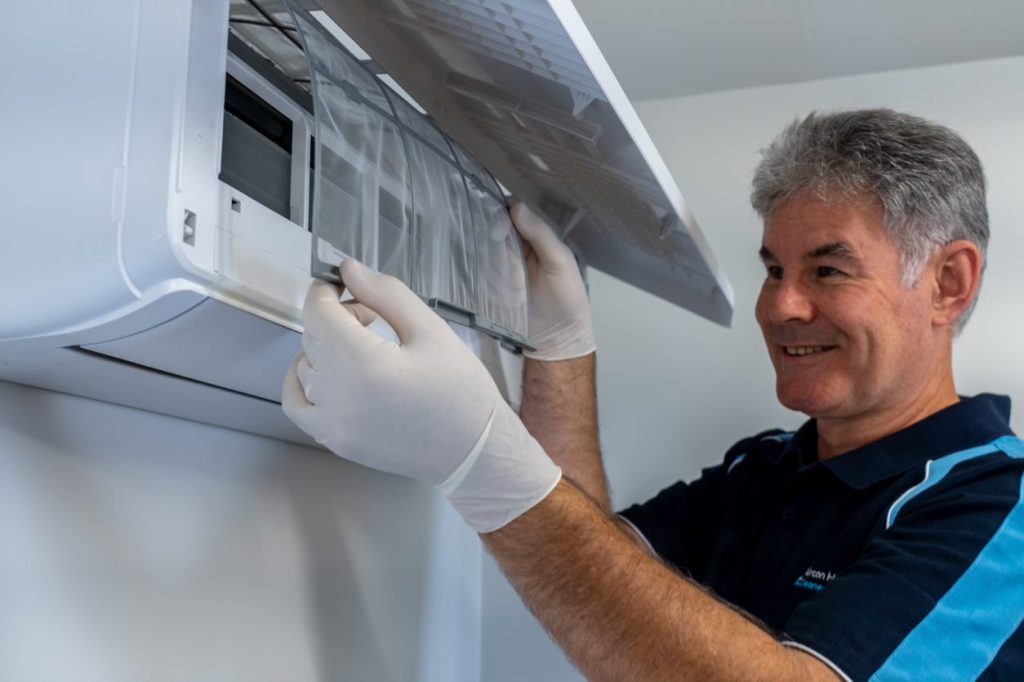 Our friendly specialist will clean your heat pump inside and out. This will increase efficiency and life span of your heat pump.
Due to the high level of use, commercial heat pumps and air conditioning systems should be serviced every 6 months.
"Kevin came and cleaned our two residential heat pumps. He was very thorough, friendly and cleaned up fully upon completion. I also liked the fact that he donates a percentage of his very reasonable charge to a youth charity. Will continue to use Kevin"